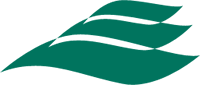 Since 2005 performing fumigation services for international trade transactions, we have already been accredited "GAFTA Approved FUMIGATOR" according to the new 2018 Standard for Fumigation from GAFTA - The Grain and Feed Trade Association, as well as we are member of the FOSFA International - Federation of Oils, Seeds and Fats Associations. We are proud to have the main International Trade Agents as customers. We are present in the ports of:

• Santos | SP;
• Paranaguá | PR;
• Vitória | ES;
• Rio Grande | RS;
• São Franscisco do Sul | SC;
• Barcarena | PA;
• Santarém | PA.

And in constant evolution, always targeting new markets.

Phytosanitary
Treatment
Willing to assure that vegetables, its parts and sub-products, as well as the their packaging (boxes, pallets and wooden crates), that undergo foreign trade operations to and from Brazil, are free from plagues, the Brazilian Ministry of Agriculture, Livestock and Supply determines comprehensive application of phytosanitary quarantine treatments that could only be performed by certified and homologated service providers.
Therefore, the Ministry homologates the companies that are allowed to perform these phytosanitary treatments, which are entrusted the right to issue the relative Treatment Certificates, in accordance with the International Standards for Phytosanitary Measures n. 15 – ISPM 15. Exporters should comply with phytosanitary requirements from importing countries, while Importers should care for the protection of home country agro-forestry system.
In order to comply with the authorities demands, REAL MARINE AGRONOMIA has been homologated by the Ministry, which testifies it holds a skillful team capable of observing and complying with all legal requirements and further orientations given by the customers.
Fumigation
in Transit
Insect and pests of plant and animal products may be carried into the cargo holds with goods (introduced infestation); they may move from one kind of product to another (cross-infestation) and may remain in holds to attack subsequent cargoes (residual infestation). Their control is usually required to comply with phytosanitary requirements in order to prevent the spread of pests and for commercial reasons to prevent infestation and contamination of, or damage to, cargoes of both raw or processed materials to feed humans and animals.
Fumigations can be done either on the berth, while anchored, or in transit. The high cost of demurrage when ships are held at anchor or on the berth makes fumigation in transit an attractive option.
Phosphine
Fumigation in Sealed
Fumigation with phosphine in silos is a pest control operation in which a gas insecticide acts inside a closed environment. These insecticides, also called fumigants, are by nature high expandability gases which attributes them a high penetrating power. The gas molecules propagates independently, penetrating through the grains, and then escaping by diffusion.
Most silo fumigations are done to save time and money due to the fact that large amounts of products can be treated in a single hit for a relatively low cost.
The success of the treatment depends on the correct sealing of all airflow entries, correct dosage and adequate time of exposition to the fumigant.
Fumigation with Recirculation
System in Ships
Fumigation with Recirculation
System in Ships
Fumigation with Recirculation
System in Ships
Fumigation with Recirculation
System in Ships
Fumigation with Recirculation
System in Ships
Fumigation with Recirculation
System in Ships
Recirculation is the act of moving a fumigant throughout a space being fumigated to prevent stratification and to provide an even distribution of the substance.
The recirculation system usually consists of a set of ducts, "radial blowers" type of micro-fans and programmable timers for each hold. The sizing of pipes and of the capacity of each fan are based on techniques presented by the USDA - United States Department of Agriculture - Animal and Plant Health Inspection Service.
Awareness and
Accountability
It takes awareness and responsibility to play a role in the activity of Phytosanitary Treatments. Pest control in food, both for human and animal consumption, is usually under our responsibility, which is why our staff receives lectures on the risks of contamination and guidance on the application of the products needed for Phytosanitary Treatments.
In Export, we operate in the pre-shipment (cargo terminal) and boarding (ship's holds) providing Phytosanitary Treatment - Fumigation with Methyl bromide or Aluminum phosphide, according to the type of cargo load.
HEAD OFFICE
Rua Paulo Bueno Wolf, 1 cj. 93
Santos | SP - Brasil
Tel: +55 13 3261-7755 - E-mail: realmarine@rmarine.com.br
© Copyright 2020 / Real Marine Engenharia, Consultorias e Perícias LTDA / Todos os direitos reservados
FENÔMENO