Sustainability
We quantify through the carbon emissions inventory and offset the impact of our activities by acquiring carbon credits from the Ecomapuá Project.
In the 2018 inventory, we offset 20,472 kg of CO2, with 44% directly related to the use of fumigant in Phytosanitary Treatments.
We also won the CO2 Neutro seal from Eccaplan, a sustainability consultancy, effectively combating climate change on our planet.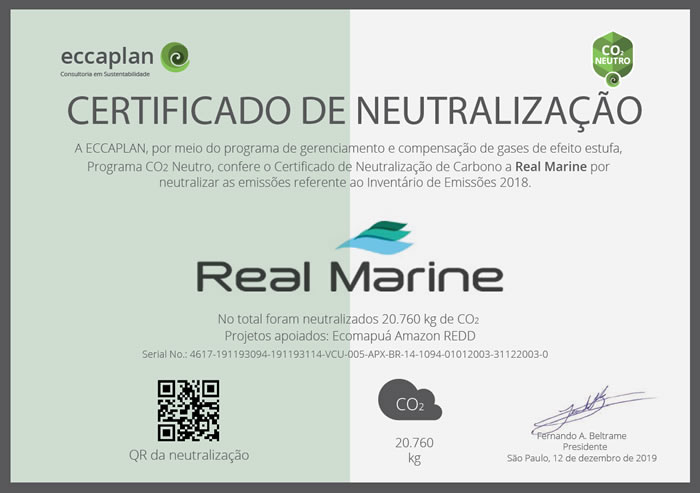 CO2 Neutral> Real Marine> commitment to sustainability in Agribusiness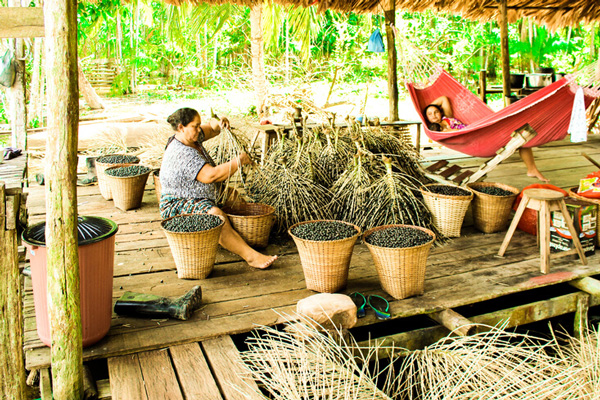 Ecomapuá Project
Located 30 hours by boat from the capital Belém / PA, the Ecomapuá project conserves about 90,000 hectares of the Amazon biome on the Marajó Island, downstream of the Amazon River.
In addition to conserving the rich biodiversity of the Amazon, the project aims to find alternatives to generate income for local communities and also contribute to the sustainable development of the region.

For the sake of company transparency, we also make our emissions inventory available.


Click to learn more about Real Marine's sustainable policies
HEAD OFFICE
Rua Paulo Bueno Wolf, 1 cj. 93
Santos | SP - Brasil
Tel: +55 13 3261-7755 - E-mail: realmarine@rmarine.com.br
© Copyright 2020 / Real Marine Engenharia, Consultorias e Perícias LTDA / Todos os direitos reservados
FENÔMENO